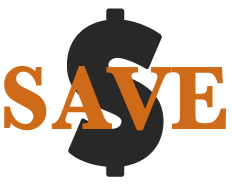 Save $2 off your regular priced admission to the Outdoor News Deer & Turkey Classic. Click here for details.
(Note: If you want to pre-purchase tickets, scroll down to the ordering link.)
---
TICKETING INFORMATION (Getting a rack scored too? Scroll down for details on combo pricing for scoring plus admission.)
Adult Entry: $12
Youth (Ages 10-15): $5
Children 9 years old and younger: FREE
WAYS TO SAVE :
Save $2 off your regular priced admission to the Outdoor News Deer & Turkey Classic with a discount coupon. Click here for details.
Note that discount offers or coupons cannot be combined!
Ladies Night is Friday, March 13. Free admission for ladies of all ages from 4pm – 9pm.
Family Day is Sunday, March 15th. On Family Day, adult admission is $8 when accompanying a youth age 15 and younger. And kids (age 15 and younger) on Sunday are free! Cannot be combined with any other offers or coupons.
---
ADVANCE TICKETING INFORMATION – We will send you the pass in the mail!
Advanced ticket sales will close March 1st, 2020.
---
Ticket options for attendees with trophies/ cost for scoring If the owner of a trophy rack intends to bring a rack or bear skull in for scoring and display during the 2020 Outdoor News Deer and Turkey Classic, the following admission prices apply:
3-Day Admission Pass for $20, which includes one free antler scoring and one entry into a special drawing.
2-Day Admission Pass – $20 -Includes entry and one trophy measured by the Minnesota Official Measurers.
1-Day Admission Pass – $15 – Includes entry and one trophy measured.
(Additional trophies can be measured for $5 each.) No discount coupons apply to these special scoring-related admission offers.