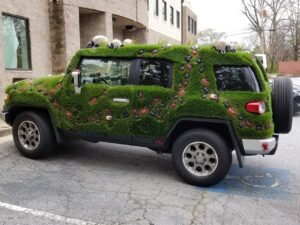 SPECIAL EXHIBIT AT THE 2020 DEER AND TURKEY CLASSIC – Learn about a new rapid result test for Lyme Disease!

Consumers who fear that they may be infected with Lyme disease can have their answers within minutes thanks to the industry's fastest and most accurate Tier I test now available for the first time at select urgent care and physician offices. Minneapolis is among the first places in the country to offer this breakthrough test to its community – and you'll find it at this year's Classic.
The in-office test kit will allow a consumer to know within minutes if he or she has Lyme disease, as opposed to the 7-10 day wait for test results that has historically been the norm. This is made possible by the revolutionary Sofia2 testing kit from Quidel Corporation, a California-based diagnostic healthcare manufacturer who has led in the industry in developing rapid and accurate testing for a variety of infectious diseases such as strep throat and influenza. Lyme disease is a bacterial infection that is spread when people are bitten by an infected deer tick. In the United States, deer ticks — the size of a poppy seed — are found mostly in the heavily wooded areas of the Northeast and Midwest. Children who spend a lot of time outdoors in these environments are most vulnerable as is anyone who plays a sport on grass, who owns a dog who plays or grass, or who spends a lot of time in wooded areas such as hikers, hunters and fisherman. Located at the Quidel Booth #s 548 & 549
Another Informative Exhibit Hunters Will Want to Check Out: Booth #s 729 & 730
The Minnesota Center for Prion Research and Outreach (MNPRO) will be at the Outdoor News Deer and Turkey Classic to interact with Minnesota's hunting community about chronic wasting disease (CWD). Hunters can learn about the biology of CWD, its potential impact on Minnesota's deer heritage and our environment, and ways that they can help stop the spread of this disease. The booth features interactive educational displays, fact sheets, videos and experts who will be on-site to answer your questions about the science of CWD. Learn More
Make sure you follow us on Facebook and check your show program for updates on special guest appearances & special displays during the 2020 Outdoor News Deer and Turkey Classic.